Waxed fabric wrap ... I love it!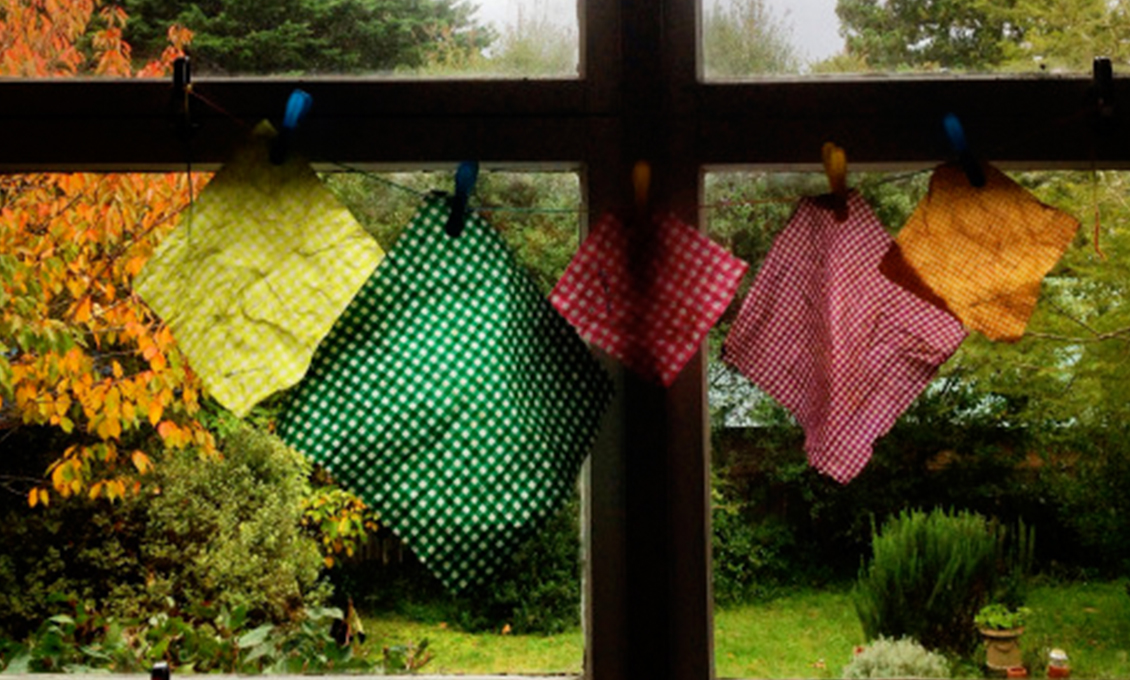 Finally, a great natural alternative to plastic wrap.
Gingham and Wax are natural, reusable wraps made from cotton fabric and beeswax. They are handmade in the Blue Mountains of New South Wales.Each wrap is made individually from 100% gingham cotton. First the wraps are washed and ironed, and then coated with a special homemade compound made from Blue Mountains beeswax, jojoba from north-western NSW and tree gum.
How do they work?
Beeswax is a biodegradable ingredient commonly used to make candles. To "activate" the beeswax fabric you simply use the heat of your hands to mould the wraps around your sandwiches, around cut fruit or vegetables, or as lids on containers.
Each wrap should last for at least 100 or more washes, depending on how often you are using and washing them.  As all of the ingredients used are completely natural, the wraps are compostable at the end of their life.
Taking care of your beeswax wraps
If a wrap hasn't come into direct contact with food or if it was covering a bowl or container, it can be simply wiped down. Otherwise wash in the sink as you'd wash a dish, using mild dish soap and cold water so that the wax does not melt. You can then drip dry the wraps on a drying rack or hang by a peg on the line.
You can keep the wraps either in a drawer with your tea towels and other wraps or displayed rolled, standing up in a cute jar on your counter.The wraps need to avoid heat as they are made with beeswax which can melt. Keep them out of direct contact with hot food, hot containers or dishes and direct sunlight.
Folding to create cool containers to store food
As you only need the heat of your hand to mould the wraps, you can form them into any shape and size – even into an origami snack pack. Fold the wrap into a diagonal and then fold down the edges.
It makes a useful pocket for snacks on the go and even as a cup! Follow the step-by-step tutorial on the Gingham and Wax website.